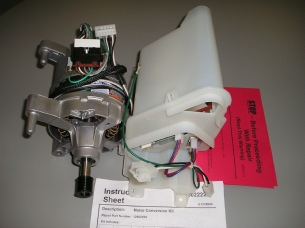 Does your Neptune shutdown a few seconds after you press the start button? If so, your Motor Control Board (MCB) may have failed. Your next step will be to unplug machine and locate the MCB. The MCB is located in the lower right side of your machine. See http://neptunehelp.com/index_files/Page482.htm for videos on how to disassemble the stand alone Neptune front load washer. Note: The MCB is in a plastic cover.
Next, inspect the MCB for a blown 10 amp fuse (soldered to board) or any burnt components. If you have either then you will need the new 12002039 Motor Conversion Kit.
Next, if the 10 amp fuse is not blown or you don't see any burnt components then it is time to test the motor drive. Your machine should have a folded up document near the timer inside the top console. On this document is motor drive diagnostic test instructions you can perform to see if your motor drive spins the tub at 50 rpm.
If your motor drive does not spin the tub at 50 rpm then you will need the new 12002039 Motor Conversion Kit which includes a 90 day warranty and takes about an hour to install. These kits weight 16 pounds and ship UPS Ground so make sure you don't have a PO box in your PayPal address.
Delivery is typically 1 - 3 days depending on where you are located as I will ship from the closest warehouse to you. See Model list to see if compatible with your machine!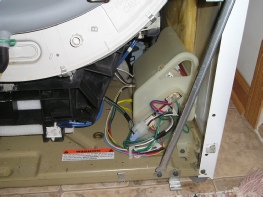 Motor control board in lower right corner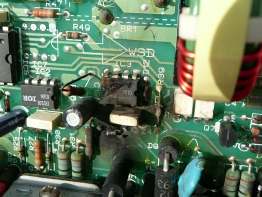 Failed Motor Control Board
12002039 Motor Conversion Kit
Shipping extra to AK,HI, PR - I will send a PayPal money request for the difference. (approx $50)
If your Neptune has a timer knob then see www.neptunehelp.com to see if you have the faulty door latch wax motor
Other helpful Neptune links:
Does your Neptune sounds like a jet taking off ? If so, see www.neptunebearing.com to learn how to replace your bearings and save $750.
Only $269.00 includes UPS Ground
Does your Neptune Dryer starting to get loud? If so, see www.neptunedryer.com to learn how to replace your rollers and belt and save!